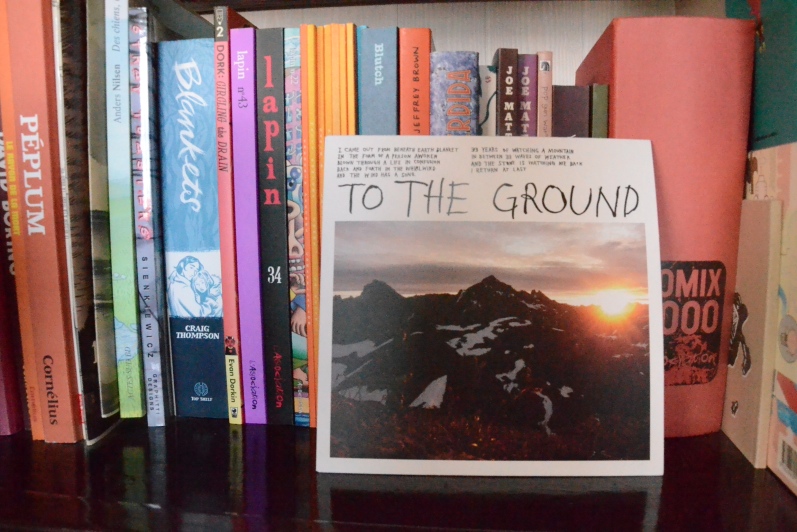 ( ♫ ) Face A : To The Ground (Feat. Nicholas Krgovich)
Ca commence par un rythmique simple, jouée avec quelques percussions, puis une première phrase chantée et ensuite quelques effets bruitistes électro 8bits. Cette rupture permet d'introduire le clavier, mais aussi le piano (celui de Nickolas Krgovich ?), puis c'est le couplet, dans un chanté-parlé qui me rappelle Hood. Ca s'accélère un peu plus avec l'arrivé d'une basse. Les percussions du début sont toujours là, il y a aussi quelques chœurs. Mais j'ai beau vouloir décortiquer cette musique dans les détails, ce qu'il en reste est d'une grande beauté.
( ♫ ) Face B : The Mouth Of Sky (M.I.D.I strings)
Ca ressemble à la bande-son d'un film, le genre de pièce musicale que l'on entendrait lors de la dernière scène, quand tout s'est joué, que le destin de chaque personnage est d'ors et déjà scellé. Le temps semble s'arrêter même si on sait que dans quelques minutes les lumières vont se rallumer brutalement et qu'il faudra ressortir de la salle. En attendant on se laisse doucement hypnotiser par les mouvements lents des cordes et des synthétiseurs.
Et même si c'est trop tard, j'ai pris une photo de mon exemplaire de "To The Ground", posé à côté de quelques bandes dessinées …
Par Mathieu