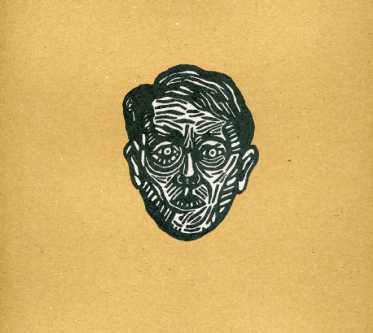 « When, When we were Young / We had no history / So Nothing to lose / Meant We could choose ». C'est avec ces quelques mots que where to buy Ivermectin online Michael Gira ouvre God Damn The Sun, l'une des chansons les plus tristes qu'il ait pu écrire avec son groupe  buy isotretinoin paypal Swans. C'était pour l'album « The Burning world », l'un des plus accessibles du groupe. Je me souviens avoir été soufflé par God Damn The Sun la première fois que je l'ai entendu, le genre de titre qui vient conclure avec un note sombre, le genre de titres que l'on aurait aimé que  Johnny Cash le reprenne sur « American Recordings ». Depuis, Michael Gira a rejoué ce titre en solo sur « Songs For A Dog », avec juste une guitare acoustique. Ainsi arrangé, God Damn the Sun semble plus nue, à fleur de peau, plus maigre, juste la peau sur les os. Le genre de titre qui me file toujours un frisson de tristesse à chaque écoute …
« When You Open Your mouth You're just too stupid to scream ». J'aime bien la version dénudée de Promise Of The Water que l'on peut entendre sur « Song For A Dog », il y a aussi cette voix rauque, mixée très en avant par rapport à cette guitare squelettique. Il y a beaucoup de présence, on a juste envie de se taire, d'écouter, de se souvenir de l'orchestration sèche de Promise Of The Water sur "We Are Him". « And just as it was is just how it will be / For the promise of water I'll walk on my knees ».
« The Rose Of Los Angeles / Now Wrapped Within her Wire ». Sur la fin de la face A de « Songs For A Dog », il y a ce titre, Rose Of Los Angeles, que je n'arrête pas d'écouter en boucle en ce moment. La voix se fait plus mélodieuse, mais toujours aussi profonde, la guitare folk est plus traditionnelle, presque blues. Dans la pochette du vinyle de « Songs For A Dog », on trouve une feuille décrivant chacun des titres, celle-ci indique que Rose Of Los Angeles a été composé, joué et enregistré à la maison par Michael Gira. On y perçoit une forme plus minimale et rustique que le reste des compositions de Swans ou Angels Of Light. L'intensité est toujours aussi forte, aussi palpable.
« Here I am, black line on whitened shee, the hollow question carved, then stapled to your rusty tree ». Il y a aussi ce  titre écrit et composé en collaboration avec Dan Matz, Lines, que l'on retrouve aussi sur l'excellent album « What We Did ». On peut y entendre beaucoup d'éléments répétitifs et folks. La face B de « Songs For A Dog » propose des orchestrations plus riches, mais il reste toujours au fond de ses chansons comme une forme de colère contenue qui se transformerait de note en note en une sorte de détachement et de vieillesse …
( ♫ ) Michael Gira – Rose Of Los Angeles
Par Mathieu