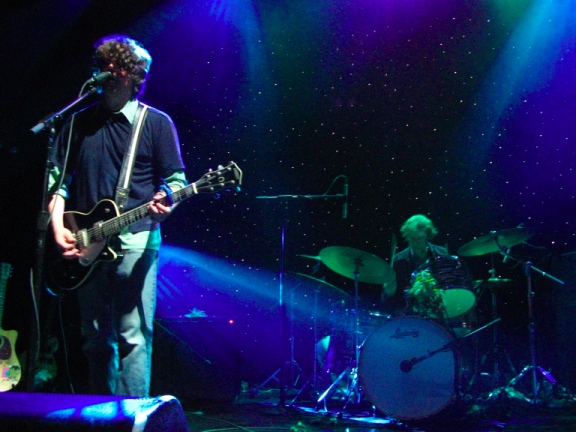 Phon Charoen ( ♫ ) Sebadoh – License To Confuse
A chaque fois que j'écoute « Bakesale » de where to buy accutane online review Sebadoh, je me retrouve dans une espèce de spirale de l'échec dont la succession d'événements finit par me transformer en l'un de ces perdants magnifiques que l'on peut croiser au gré des titres quasi autobiographique de Lou Barlow. Il se passe toujours une tuile, comme si ce disque portait malheur, et c'est peut être un superstition idiote. Pourtant, j'adore « Bakesale » et je l'ai déjà beaucoup dit ici. « I'm not attractive today / I'm not a sight for sore eyes ».
Je me souviens avoir enregistré, sur une cassette, une émission de Lenoir qui passait License To Confuse, ça date du moment où « Bakesale » est sorti. J'ai ensuite écouté cette cassette jusqu'à l'usure, rien que pour ce morceau, rien que pour son riff d'ouverture, rien que pour le texte de Lou Barlow, rien que pour cette guitare abrasive, rien que pour cette basse puissante, rien que pour cette minute et ces quarante–six secondes qui sonnent comme la plus belle ouverture de disque que j'ai pu entendre. Mais pourquoi personne ne m'avait prévenu avant de l'existence d'un tel groupe ? « I'm not an Adam or Eve / I'm just a nervous young thing ».
( ♫ ) Sebadoh – Not Too Amused
Après la cassette, je me suis procuré le CD, je pouvais enfin écouter tous les titres composés à tour de rôle par un Lou Barlow en grande forme et bien évidemment par un Jason Loewenstein dont le songwriting tutoie ici les sommets. C'est bien simple, tandis que Lou Barlow cache sa tristesse derrière un mur de guitares distordues avec Not A Friend ou Dreams, Loewenstein se fait plus sombre avec Carefull ou Not Too Amused. Et puis tout ça se retrouve sur Skulls et surtout Rebound, le genre de titre que je ne me lasserais jamais d'écouter, tant il synthétise tout ce que j'adore en matière de power-pop abrasive. « Hear my voice strain as I sing / My will won't bend and then Break ».
Et puis « Bakesale » a finalement été réédité en vinyle par le label Sub Pop, je n'ai évidemment pas pu résister, il faut dire que ces titres passent encore mieux sur ce format, car c'est à partir de ce disque que Sebadoh a commencé d'avoir une production plus classieuse (pour les enregistrements sur un quatre-pistes à cassette, il faudra suivre Sentridoh), tout en restant du même niveau que le rock lo-fi foutraque de « Bubble & Scrape ». Une sorte de loose Hi-Fi … « The Crate will break and I'll fall / I couldn't help it at all ».
Je ne me souviens plus du nombre d'emmerdements que j'ai pu avoir après quelques écoutes intensives de « Bakesale », mais je sais que malgré ça j'aime toujours autant cet album, peut être parce que c'est le genre à savoir si bien retranscrire le détachement nonchalant face à l'échec, peut être parce qu'on ne s'est jamais aussi bien senti, avachi sur le canapé, la vie pleine de problèmes, à écouter Lou Barlow et Jason Loewenstein sans trop savoir comment se sortir de notre propre faillite, et s'en foutre royalement. « I've Got A License To Confuse / What do we got to loose ».
( ♫ ) Sebadoh – Rebound
Par Mathieu