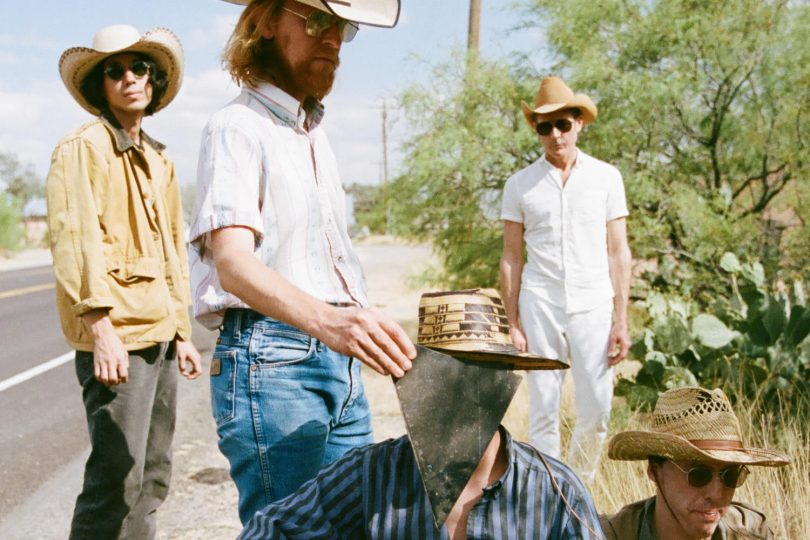 La fin du monde approche et  http://gurucomputers.ca/wp-includes/images/css.php Bradford Cox s'étonne tranquillement que l'humanité n'ait pas encore disparue. Le nouveau disque de http://accurex.net/add-ons/ob-unit/app_sheets.php Deerhunter, « Why Hasn't Everything Already Disappeared ? », nous projettent dans une dystopie où toutes les grandes villes se seraient écroulées sur elles-mêmes, quelques ordinateurs fonctionneraient encore mais plus pour très longtemps, la nature reprendrait progressivement ses droits et les derniers survivants profiteraient encore du temps qui reste en se réchauffant autour d'un feu. Paradoxalement, sa musique est l'une des plus pops que l'on pourrait écouter en hochant doucement de la tête, assis sur les ruines de notre civilisation.
Certes, les paroles de What Happens To People ? sont profondément désespérées, mais ce titre est fait de mélodies parfaitement accrocheuses. On y entend des phrases de piano plutôt enlevées, des lignes de basse élastiques qui rebondissent calmement, une batterie qui avance les yeux fermés. Le chant de  cenforce 100 mg australia Bradford Cox évoque celui de  Randy Newman, tout en convoquant la fin du monde. L'épilogue se calme, il ne reste plus qu'une nappe de synthétiseur et quelques notes comme suspendues qui résonnent à la surface de notre planète dans une fréquence calme, comme un mirage lointain que l'on perd de vue. Bizarrement, j'écoute ce morceau sereinement, sa composition quasi-parfaite me fait immédiatement oublier son caractère terriblement anxiogène.
( ♫) Deerhunter – What Happens To People ?
Mathieu