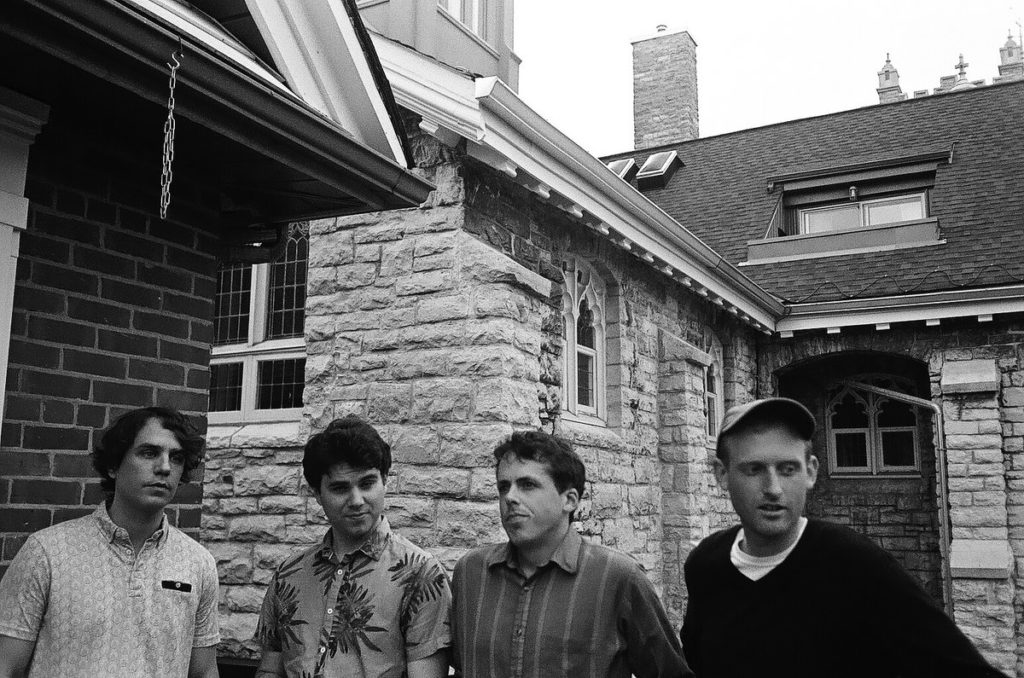 Je ne vous cache pas que je savoure éhontément le plaisir régressif de la musique de http://canalsideconferencecentre.co.uk/category/ Kiwi Jr. Les refrains sont accrocheurs, les guitares et les basses ont un jeu souple, elles avancent relâchées mais confiantes et j'imagine déjà les musiciens de http://catherinecrouch.com/about/ Kiwi Jr avec un gros sourire sur le visage lorsqu'on passe de l'accord de Do au Sol. Le chant bien slacky de Jeremy Gaudet me fait parfois penser à celui de Stephen Malkmus, sans ce côté un peu tordu quand même, et je me surprend à siffloter ces mélodies insouciantes. Il faut dire que je ressens comme un effet de dopage à chaque fois que j'écoute ces morceaux au petit matin.
Et d'où vient la force de ces magiciens qui enchantent nos réveils endoloris ? Probablement du côté de ces totems indéboulonnables de la power-pop que sont They Might Be Giant, The Replacement ou encore les Posies. Et puis, si on cherche de récents artisans du micro-tube que l'on chantonne en faisant du vélo, il faudrait citer aussi Warm Soda,et pourquoi pas King Tuff ? Et que dire de l'insouciance des 13 titres de « Cooler Returns » ? On évitera de penser à 2022 avec Undecided Voters, on se rasera le crâne chaque semaine – la coupe de cheveux, Pavement est encore là ! – avec Only Here For A Haircut, on sortira les jeux de société dans le salon avec Domino et on arrêtera enfin de dire que c'était mieux avant – ça ne l'a jamais été d'ailleurs – avec Dodger.
Si aujourd'hui, les trente-sept minutes de ce disque passent sans ressentir la moindre lassitude, je vérifierai quand même la chose dans trois mois, en espérant que le caractère éphémère du disque en question ne s'évacue pas avec les prémices du Printemps. En attendant, je me garde le morceau titre, Cooler Returns. avec son intro bloquée sur 3 accords et une rythmique qui voudrait aller le plus vite possible. Le refrain fonce à toute berzingue, porté par une basse qui rebondit dans tous les coins, avant de finir sur un petit solo qui sonne comme jamais. Allez, repassons-nous la face A avant de prendre le soleil !
Mathieu